Welcome to Clown Clubhouse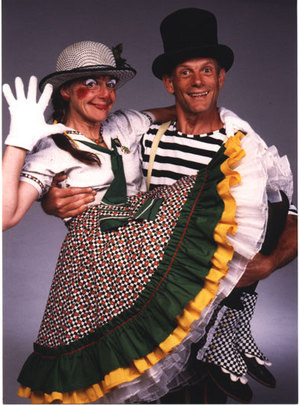 the Bay Area's favorite entertainment service, specializing in
Laughter for ALL occasions
We invite you to mosey through our menu, sampling a variety of scrumsidilydumptious selections that will flavor your event with just the right 'seasonings', We'll help you cook up a most jovial fare guaranteed to lift spirits and enliven hearts...one fabulous féte!
Clown Magic, Juggling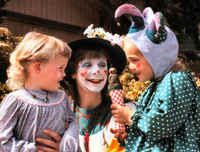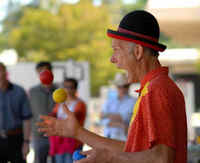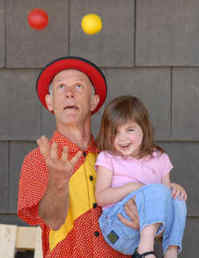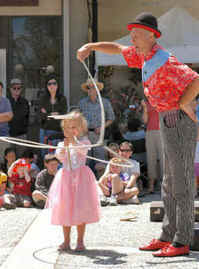 Face Painting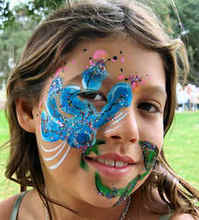 Clowns, Mimes & Jesters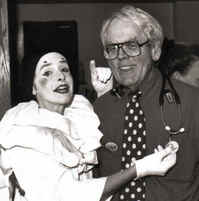 Other Characters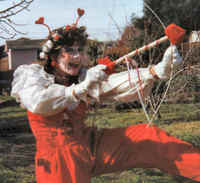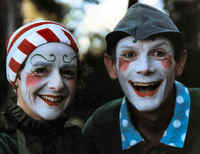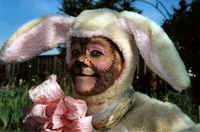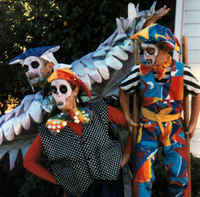 Novel Events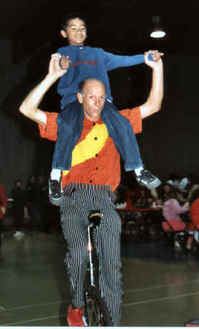 Playshops
Give us a jingle.
Custom Designed Occasions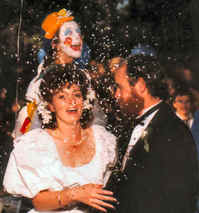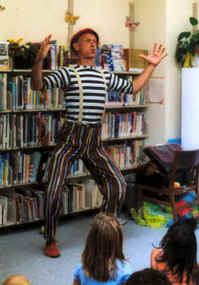 If you are planning for a private or public party, children's party, birthday party, family reunion, school assembly, corporate event, wedding, anniversary, or what-have-you, you've come to the right place! We'll help you mix 'n match & conjure up the right-o blend of fun to fascinate your crowd.
BIG SMILES
from
Rock Lerum & Sandi Rechenmacher ... aka Jetlag & Honeydew,
a 30-year tradition in FUN!
Clown Clubhouse • 831•425•0438 • PO Box 1403, Soquel, CA 95073 • clown@clownclubhouse.com • Santa Cruz, Santa Cruz County, San Jose, and the SF/Monterey Bay Area